The Past Winners of the Paint Slinger Shootout Challenge
The past Paint Slinger Shootout Winners won cash and helmets from the series sponsors.
2020 – Enter the 2020 The Paint Slinger Shootout Competition – Get Details here
2019 – Winner: People's Choice Winner – Click here for details
2018 – Winner: – Click here for details
About KIRSH Helmet's Fluid Displacement Liner
KIRSH Helmet's mission is to produce the BEST AMERICAN MADE MOTORCYCLE HELMET & provide Style, Safety, Comfort & Improved Performance
KIRSH Helmet's patented technology offers an impressive display of versatility, at both low and high-energy impacts, from any direction, at any one point in time, and in relation to repeatability (i.e., multiple impacts). Additionally, KIRSH Helmet's testing sees the potential for decreasing rotational forces applied to the brain on angular acceleration due to the reduction of the contact point lever arm. This shows a tremendous potential to improve the way kinetic energy is handled inside our helmet.
The difference between old and new – Using a hard outer shell with a patented fluid displacement liner on the interior, the half-shell helmet better distributes the energy from a potential impact than traditional helmets, which have softer shells and thicker, stiff Styrofoam compression.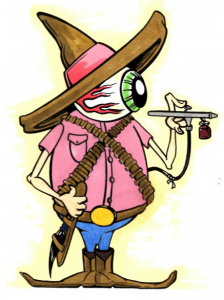 Click here to contact the Paint Slinger Team.